Home > Miscellaneous > Privacy notice
Privacy notice
---
Privacy notice – My Payroll in France 
During your navigation on our web site mypayrollinfrance, you are likely to transmit us personal data, in a direct or indirect way. Your personal data are invaluable, they are part of your private life.
This is why we are committed to collect them, use them and preserve them under conditions allowing to ensure their protection and their confidentiality, in accordance with the laws in force.
The Privacy notice below informs you on all data information we collect, the way that we use them, their shelf lives, the way of implementation for ensuring their protection, the rights of which you profit, etc. He could be updated or modified, according to the evolution of our tools and of the regulation. We thus invite you to consult it regularly.
Contact us if you have questions or problems concerning the use of your personal data, it will be a pleasure to help you.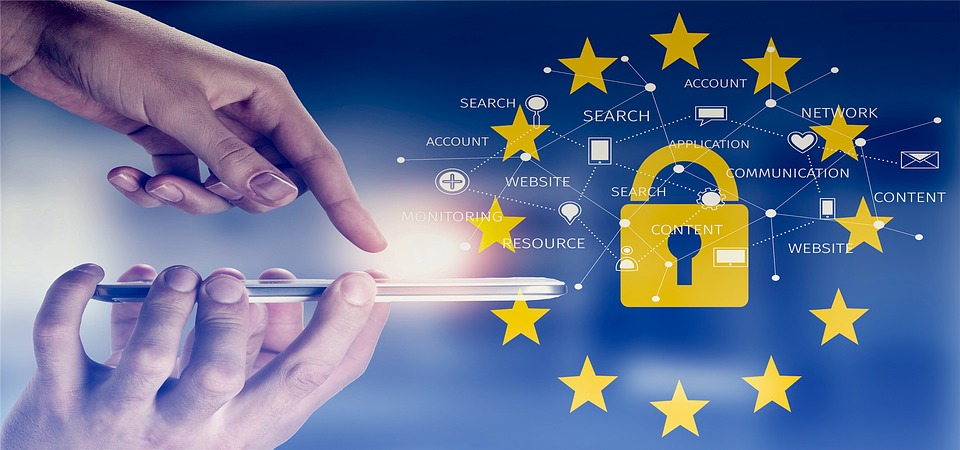 Use of the personal data collected
This Privacy notice applies to all the personal data that you communicate to us, directly or indirectly, during your navigation on our website mypayrollinfrance.com.
A "personal data" is information which identifies directly or indirectly a natural person. It is, for example, your name, your e-mail, your phone number, etc
I/ What data we need
The personal data we collect from you includes:
your first name, last name, company, phone number and email address if you contact us
how you use our emails – for example whether you open them and which links you click on
your Internet Protocol (IP) address, and details of which version of web browser you used
information on how you use the site, using cookies and page tagging techniques
The legal basis for processing this data is to perform a task in the public interest that is set out in law and is statute based.
II/ Why we need it
We collect information about you only if we have a reason to do it and when that is necessary.
We use Google Analytics software to collect information about how you use mypayrollinfrance.com. We do this to help make sure the site is meeting the needs of its users and to help us make improvements, for example improving site search.
Google Analytics stores information about:
the pages you visit on our website
how long you spend on each page
how you got to the site
what you click on while you're visiting the site
We do not collect or store your personal information (for example your name or address) so this information cannot be used to identify who you are.
We also collect data in order to:
improve the site by monitoring how you use it
gather feedback to improve our services,
respond to any feedback you send us, if you've asked us to
send email alerts to users who request them
allow you to access government services and make transactions
provide you with information about local services if you want it
III/ What we do with your data
We will not sell or rent your data to third parties, and share your data with third parties for marketing purposes.
We will share your data if we are required to do so by law – for example, by court order, or to prevent fraud or other crime.
IV/ How long we keep your data
We define the shelf life of your data according to the duration necessary to the realization of our objectives. When our goals are achieved, we remove your data, except in certain cases where the law obliges us to preserve them. In these cases, your data are filed under the conditions envisaged by the law.
In general, this means that we will only hold your personal data for a minimum of 1 year and a maximum of 7 years.
V/ Children's privacy protection
Our services are not designed for, or intentionally targeted at, children 13 years of age or younger. We do not intentionally collect or maintain data about anyone under the age of 13.
VI/ Where your data is processed and stored
We design, build and run our systems to make sure that your data is as safe as possible at any stage, both while it's processed and when it's stored.
VII/ How we protect your data and keep it secure
We are committed to doing all that we can to keep your data secure. We have set up systems and processes to prevent unauthorized access or disclosure of your data – for example, we protect your data using varying levels of encryption.
We also make sure that any third parties that we deal with keep all personal data they process on our behalf secure.
VIII/ Your rights
You have the right to request:
information about how your personal data is processed
a copy of that personal data
that anything inaccurate in your personal data is corrected immediately
You can also:
raise an objection about how your personal data is processed
request that your personal data is erased if there is no longer a justification for it
ask that the processing of your personal data is restricted in certain circumstances
If you have any of these requests, get in contact with us.
IX/ Links to other websites
Mypayrollinfrance contains links to other websites via hyperlinks. This privacy policy only applies to our website, and doesn't cover other government services and transactions that we link to. These services have their own terms and conditions and privacy policies.
Not being the manager of these sites, we cannot control the contents of it nor the technical risks. The provided links are checked upstream in order to ensure your safety. However, My Payroll in France will not be able to be held for person in charge of the contents of the sites thus accessible, or the possible personal collections, data transmission or any other process tending to the same ends, carried out by these sites.
Cookies
When you connect on our website, we will set up a certain number of cookies to record your information of connection and your preferences of screen. The lifetime of a cookie of connection is two days, for a cookie of option of screen it is one year. If you notch "to remember me", your cookie of connection will be preserved during two weeks. If you disconnect yourselves from your account, the cookie of connection will be unobtrusive.
Cookies are used to:
measure how you use the website so it can be updated and improved based on your needs
remember the notifications you've seen so that we don't show them to you again
X/ Changes to this policy
We may change this privacy policy. In that case, the 'last updated' date at the bottom of this page will also change. Any changes to this privacy policy will apply to you and your data immediately.
If these changes affect how your personal data is processed, we will take reasonable steps to let you know.
XI/ Contact us 
You can contact us on our form just her or directly call us : 00 31 (0)1 53 70 92 29, if you have any questions about anything in this document, or think that your personal data has been misused or mishandled.